Keri O'Connor
Certified Public Accountant (CPA)®
Certified Money Coach (CMC)®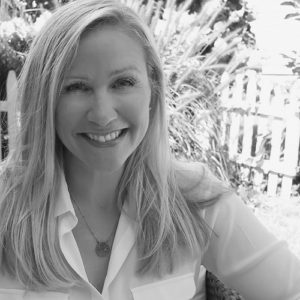 Grounded in a mission of helping others with growth and self-discovery, I provide clients with keys and tools to make gains in every aspect of life. Be it personal, professional or financial, I help others find a path that leads to happiness, success, and a fruitful life.
My professional career began with a B.S. in accounting at Boston College and a position at Arthur Andersen LLP, Boston.  I earned my CPA and became the finance manager for one of New York City's largest Broadway production companies with a focus on budgetary wellness.
Tranformative financial events in my own life led me to the astounding awareness of financial stress in the lives of so many around me.  My purpose became clear and, as a result, my services broadened to encompass the true needs of my clients.
My certifications as both a Certified Public Accountant and a Money Coach enable me to effectively serve all of my clients' financial needs.
The Money Coaching Institute
The Money Coaching Institute was the first company to train in this field and has an outstanding reputation globally. Money Coaching is an entirely new field and paradigm developed by Deborah Price, author and founder of The Money Coaching Institute. She is one the leading experts and pioneers of the field of behavioral money coaching and has been featured on numerous radio talk shows, public speaking engagements, and national television.
Coping with money issues, both practically and psychologically, continues to be a major life struggle for millions of people and yet, there is very little help available. The mission of the Money Coaching Institute is to fill this greatly needed gap by becoming an internationally recognized center for creating more purposeful and prosperous lives through education, awareness and empowerment.
Our unique coaching programs help clients to solve common problems associated with money choices, patterns, and the day-to-day management of money issues. People often have unconscious patterns, beliefs and behaviors around money that prevent them from fully experiencing their true potential. Money Coaching assists individuals in identifying and moving beyond these restrictions. This can result in much greater personal satisfaction, increased abundance, and enhanced success in life.
The Money Coaching Institute provides the following programs and services:
Individual & Couples Money Coaching
Business Coaching and Consulting
Workshops and Seminars
Coaches Training and Development
The Money Coaching Institute is an international community with Certified Money Coaches in 14 countries including the USA, Canada, England, France, Australia, Brazil, Hong Kong, Singapore, Indonesia, South Korea, Malaysia, South Africa, Botswana, and Jordan.